The Federative Republic of Brazil is simultaneously South America's largest country (by both population and geographical size) as well as one of its most diverse and fascinating. It is filled to the brim with intriguing people, plants and animals as well as liberal doses of history, religion, culture and sporting greatness. Because of such a variation in habitats available to plants and animals, Brazil boasts a rich array of fauna and flora. In fact, scientists estimate that this South American country is home to about four million different species. Particularly extensive are this country's populations of birds and amphibians.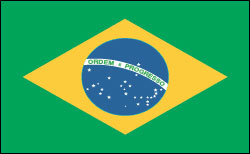 The most densely populated parts of Brazil are in the south-central regions, which include major urban conglomerates like Sao Paulo and Rio de Janeiro.
This Portuguese heritage dates back to the 1700's, when Brazil was first colonised by this European nation. It is the largest Portuguese-speaking country in the world, and the only one in the Americas.
Others of European and Asian descent immigrated to Brazil in the 19th century. These ones were mainly from Japan, Poland, Spain, Italy and Germany. Therefore, this country is now a melting pot of ethnic and cultural diversity. Despite such diversity, Brazil maintains strong national pride and religious devotion. The vast majority, approximately 75%, of the population is Roman Catholic, while the rest are largely Christian or subscribe to the various African-based beliefs.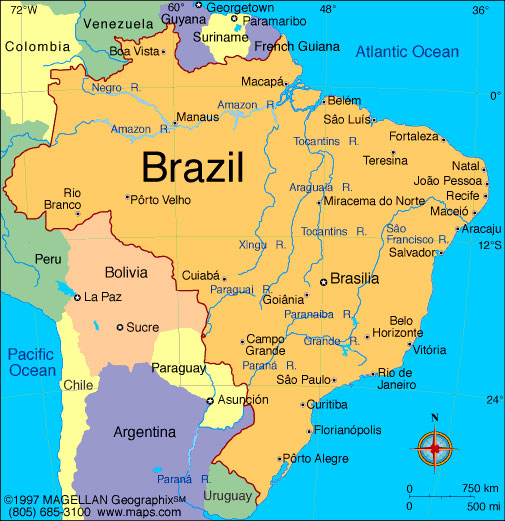 Brazil enjoys an extensive coastline that measures almost 7 500 kilometres (or more than 4 600 miles). Its other borders are made up of Venezuela, Guyana, Suriname, French Guiana, Colombia, Bolivia, Peru, Argentina, Paraguay and Uruguay. In fact, Ecuador and Chile are the only South American countries with which Brazil does not share its borders.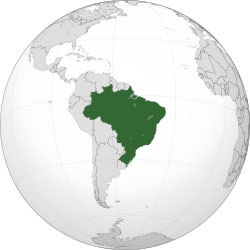 In terms of the local culture, Brazil continues to be influenced by the traditions and customs of the Portuguese. This is evident in the architecture, music, literature, cuisine, dance, religion and theatre of the country.
Being home to the Amazon Rainforest, many other such natural wonders, cultural attractions and historical remnants makes Brazil a fascinating tourist destination and home. As the Host Country for the 2016 Summer Olympics, it is guaranteed an influx of travelers and football fans from around the world.