The Technical Poster Session, with Reception, will be held on Tuesday, June 9, from 16:15 to 19:15 (4:15 to7:15 p.m.). Cash bar will be available.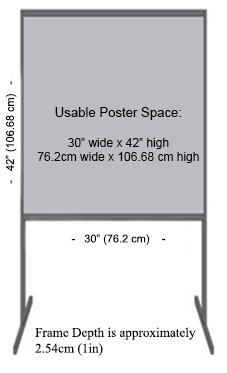 PLEASE NOTE POSTER SIZE
Authors can mount their posters anytime starting June 8 at 8:00 a.m. and must dismantle their own posters before close of day on June 12.
Posters must meet predefined size specification.
Posters should be designed accordingly with clear diagrams and text that can be read from a distance of 1.5 m.
The posters will be affixed to the panel by push pins which will be supplied.
All Poster presentations may submit a 4-8 page technical paper (due April 15, 2015, to SWST Executive Office) to be published by SWST in a Proceedings USB given to all International Convention attendees, and then electronically published on the SWST web site.   See Proceedings Guidelines