Friday, June 12, 2015

Jackson Lake Lodge Pool Barbeque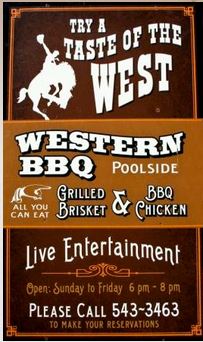 Enjoy a truly "Western Experience" with an outdoor BBQ poolside, complete with BBQ brisket, chicken, ribs, hamburgers, and vegiburgers, in addition to a complete salad bar including watermelon and dessert.
Live music performed nightly by a local artist.
Banquet tickets are included in the cost of registration, but additional tickets can be purchased (cost TBD).