About Austin, Texas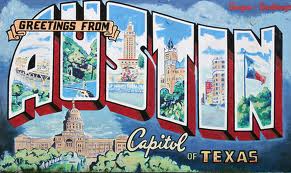 Austin is the capital of Texas and home to numerous colleges, making Austin an eclectic mix of history, politics and a trendy university atmosphere. Downtown Austin has old, stately buildings with grand architecture; some of which house the hippest clubs in the city. The distinctive State Capitol Building is the largest in the U.S., and one of two dozen government office buildings in the Capitol Complex.
Austin is known as the "Live Music Capital of the World" and has more live music venues per capita than such places as Nashville, Memphis, Los Angeles, Las Vegas, or New York City. Sixth Street and the Warehouse District are the most famous gathering spots of these Austin venues, but music is all over the city. Live music is even played at the airport and City Council meetings and Austin showcases local talent with free concerts at the plaza of City Hall. 
Once you're in the city itself, biking is a popular way to get around and the buses are remarkably cheap. (from http://www.go-texas.net/)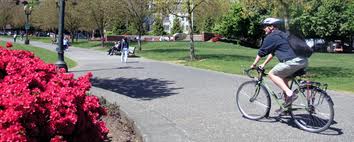 Things to see and do in Austin
(by Jim Armstrong, former SWST president and former Texan)
More things to see and do in Austin
(www.go-texas.net)
Bike and Walking information and maps
Places to explore near  Austin
Lady Bird Johnson Wildflower Center
4801 La Crosse Ave.
Austin, Texas 78739
512-232-0100
San Antonio : Home of the Riverwalk, the Alamo, country music, and historic Missions
Johnson City: See the LBJ Ranch and National Park
Gruene Hall, in Gruene, Texas: The Oldest dance hall in Texas
Luckenbach: A hill country hamlet complete with blacksmith shop, post office, beer joint, dance hall and cotton gin.