The First World Wood Day USA Celebration, sponsored by the International Wood Culture Society (IWCS), was held at the headquarters of the Renewable Natural Resources Foundation in Bethesda, MD near Washington, DC. The event examined the growing value of wood as a natural resource and a medium for cultural expression under the theme: The Melting Pot of American Culture and How It has Impacted the Use of Wood. This event coincided with the larger 2nd International World Wood Day activities that were held in Fujian Province, China.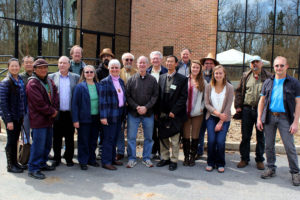 SWST Members Howard Rosen, Barry Goodell, and World Nieh (shown in the picture of those that worked on and performed at the event) were represented on the Organizing Committee. Several technical presentations followed by demonstrations of Native American woodcarving, woodturning, basket making, musical instrument craftsmanship, and fish decoy carving were held on the first day. Christopher Zambelli, a master guitar maker, showed how the tonal quality of the guitar was affected by the construction and types of woods used. The following day consisted of a children's program with wooden toys and games, followed by a tour of a private wood art collection. Barbara Weber, an accomplished wood basket maker, demonstrates her abilities to the upcoming generation.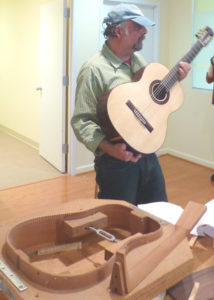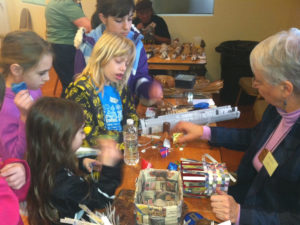 More detailed information on the overall event can be found at http://www.worldwoodday.org/2014/ and for the USA program event at http://www.worldwoodday.org/2014/Country_Content_USA.cfm.
Howard Rosen
IWCS – Vice President
IUFRO 5.10.01 Wood Culture Working Party Chair